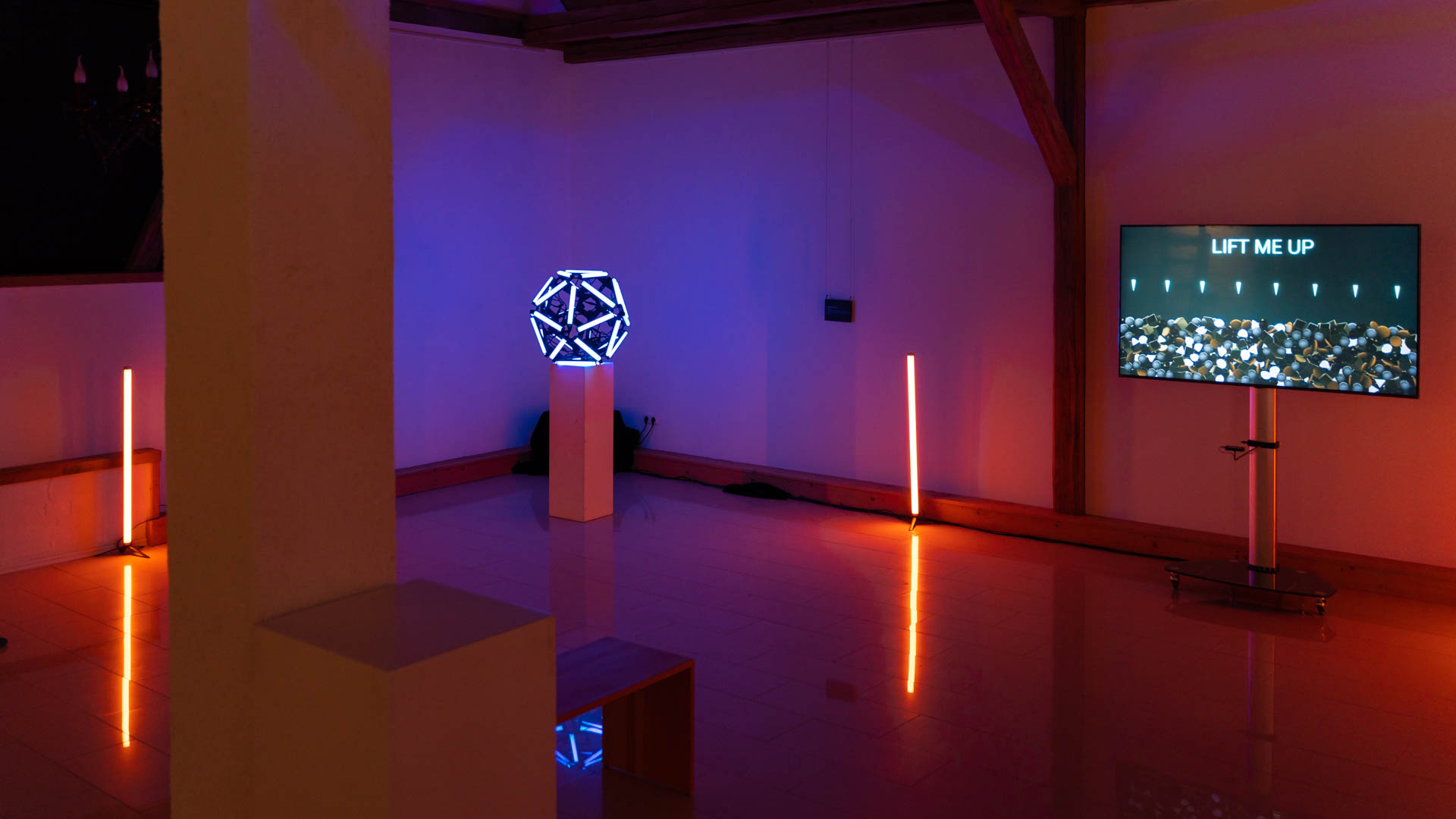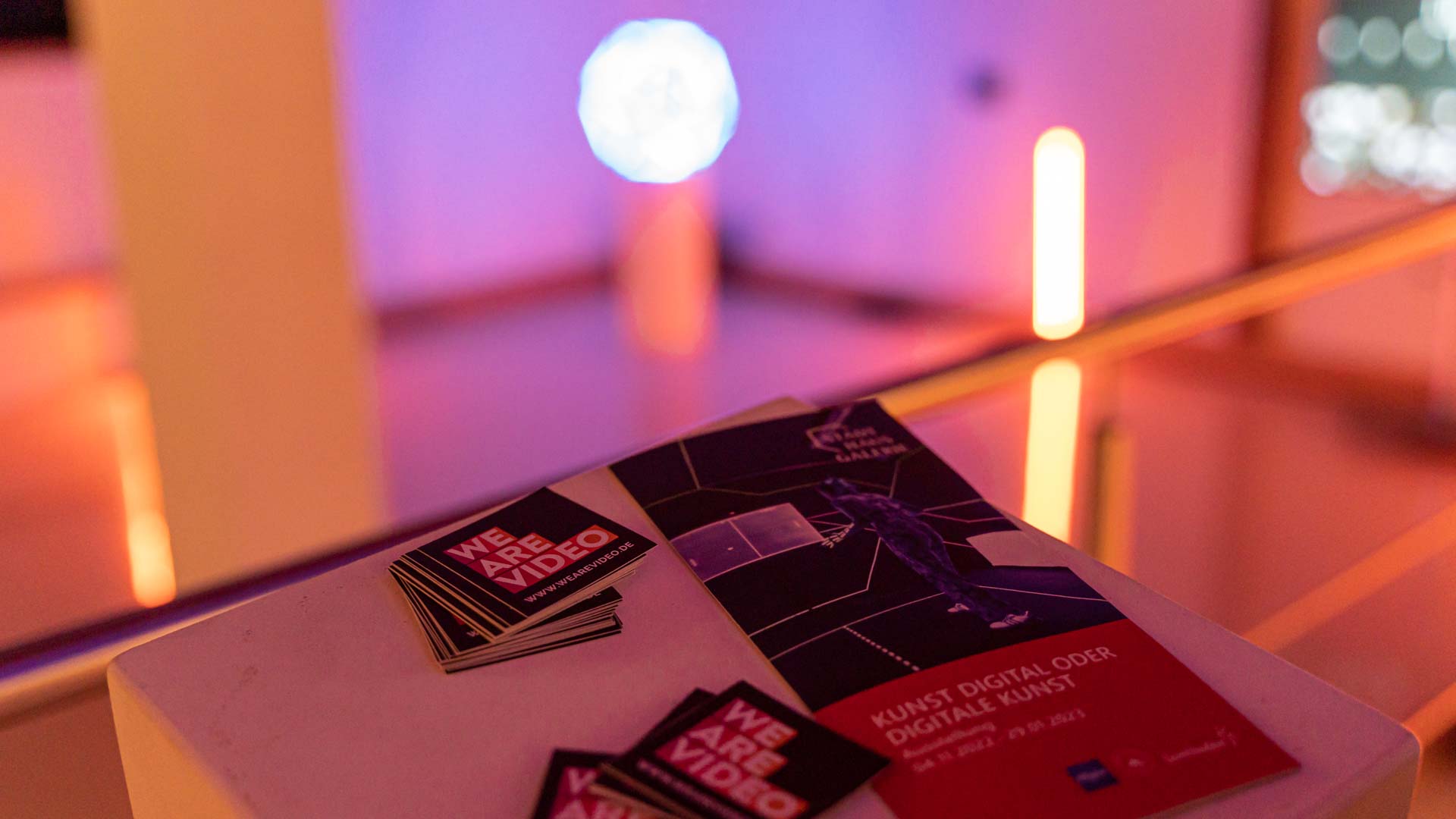 Auswahl_Sonthofen_Webseite-4
Auswahl_Sonthofen_Webseite-3-2
Auswahl_Sonthofen_Webseite-1
Auswahl_Sonthofen_Webseite-14
Auswahl_Sonthofen_Webseite-13
Auswahl_Sonthofen_Webseite-11
Kunst digital oder digitale Kunst
Stadtgalerie / Sonthofen
Digital and multimedia art are clearly enjoying increasing interest in the global art world. New technologies and applications such as NFT ́s (non fungible tokens), virtual reality (VR), augmented reality (AR) and artificial intelligence (AI) are thereby expanding the value creation and distribution options of all players involved in the art market many times over.
From November 2022 to January 2023, the Stadthausgalerie Sonthofen is dedicating a special exhibition to these developments with the theme "Art digital or digital art" – digital, immersive and interactive art by Munich artists will be on display. A separate DIGITAL.LAB makes current applications of digital art tangible and thus shows the most exciting developments on the art market.
WE ARE VIDEO shows in the context of the exhibition "Art digital or digital art" the interactive games "REBOUND" and "LIFT ME UP", NFT'S of the "SPHERES"-series as well as the installation "VITRUM" already shown in the Frauenkirche.The exhibition can be visited until January 29, 2023.
Teilnehmende Künstler:Innen:
Michael Acapulco @michael_acapulco
Rebecca Bernau @rebeccabernau
Johannes Karl www.johannes-karl.net
Carmen Kordas @carmenkordaskunst
Herold und Huth @barb.heroldwww.florianhuth.de
Karl Orth @karlorthsculpture
Isabel Ritter @isabel_ritter_studio
Michel Schneider @maggymcwire
ELIOT the SUPER @eliot_thesuper
Elica Tabakova @elicatabakova
Veronika Veit @veronika_veit
WE ARE VIDEO @wearevideo.de
Mehr Infos unter: @stadthausgalerie
Curated by Artmuc Kunstmesse