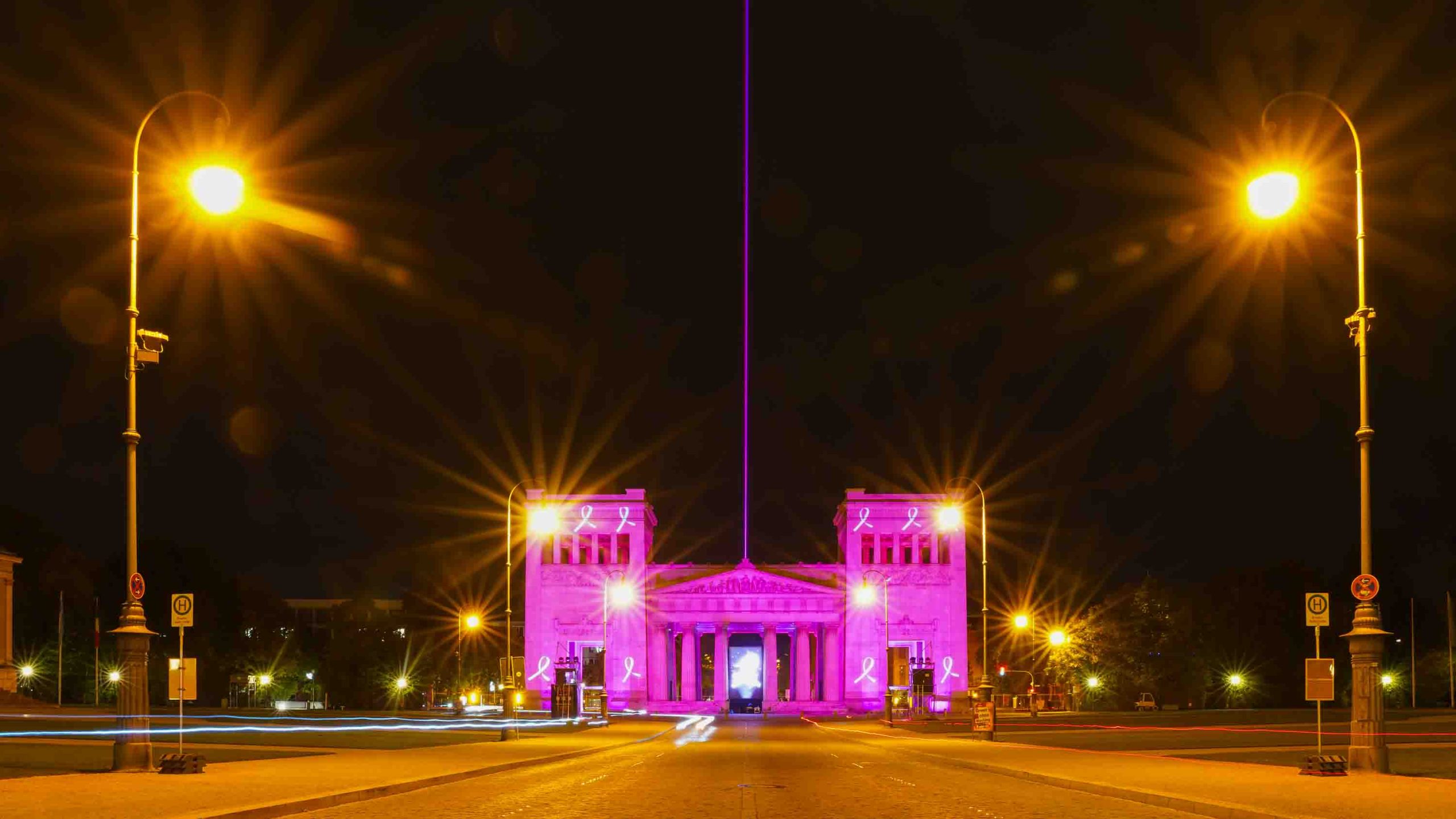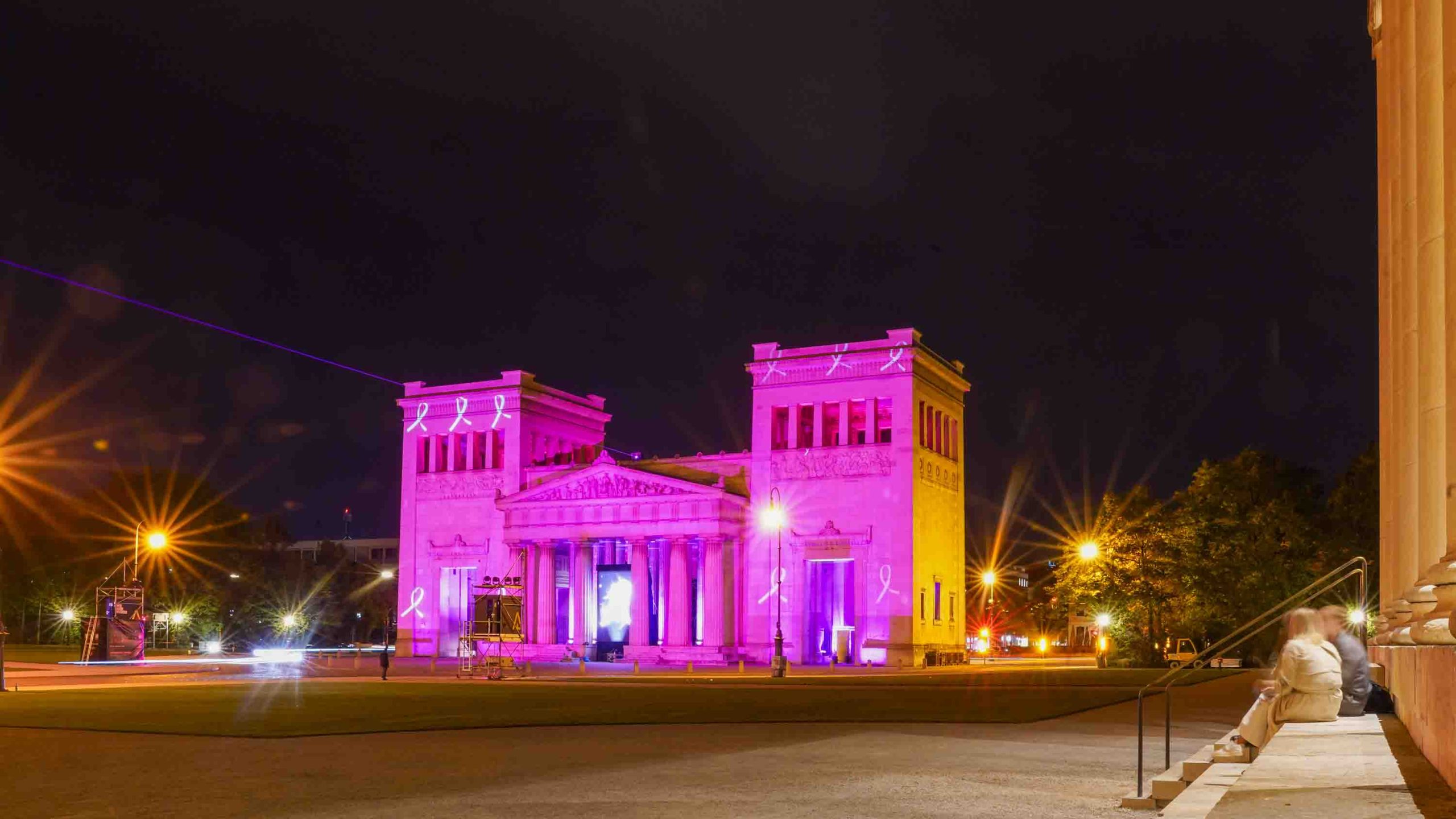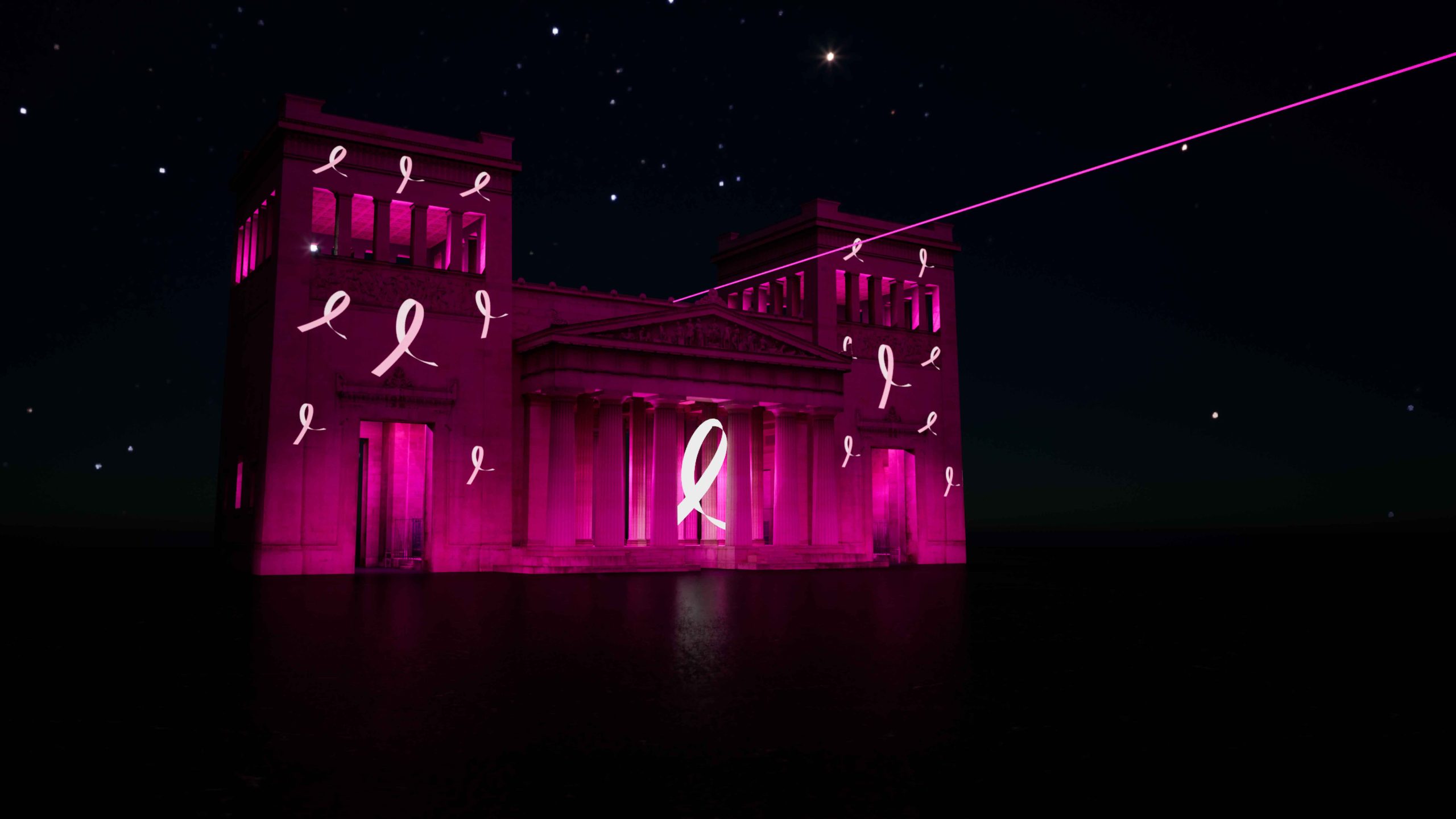 Estée Lauder Companies Breast Cancer Campaign 2023
Königsplatz / Munich
MUNICH'S KÖNIGSPLATZ GLOWS PINK FOR THE BREAST CANCER CAMPAIGN
As part of the Estée Lauder Companies Breast Cancer Campaign 2023, Munich's Königsplatz will shine in pink from October 11 to 13, 2023, to raise awareness for the important topic of breast cancer prevention.
The light installation by the Munich artists with AI-controlled projections, digital body painting and an interactive information offer will start on October 11, 2023.
What to expect from the light installation for Estée Lauder breast cancer campaign 2023?
Staged from both sides with a light installation, the Munich Propyläen on Königsplatz will become an impressive light object during this campaign.
In two "action areas" in front of the Propyläen, each visitor can create an AI-controlled projection of the symbolic ribbon of the breast cancer campaign through their presence, thus ensuring additional impact. Both as a visitor on-site and on social media.
A 400-meter pink laser beam connects the Propyläen to the obelisk on Karolinenplatz. It symbolizes the joint commitment to a world without breast cancer.
In addition, an augmented reality installation (In collaboration with StellDirVor – an independent consultant on immersive technologies in healthcare and xR solutions for simulation, care, clinical and medical technology) provides information about the disease.
Digital body paintings with the symbolic pink ribbon complement the light installation.
By sharing the resulting images and videos of it visitor and user can generate more reach on social media.
The Estée Lauder Companies breast cancer campaign was founded in 1992 by Evelyn H. Lauder, who was herself affected. It promotes greater awareness of the disease and its cure through early detection every October in more than 70 countries through targeted campaigns, such as the pink lighting of landmarks, and the symbolic pink ribbon.