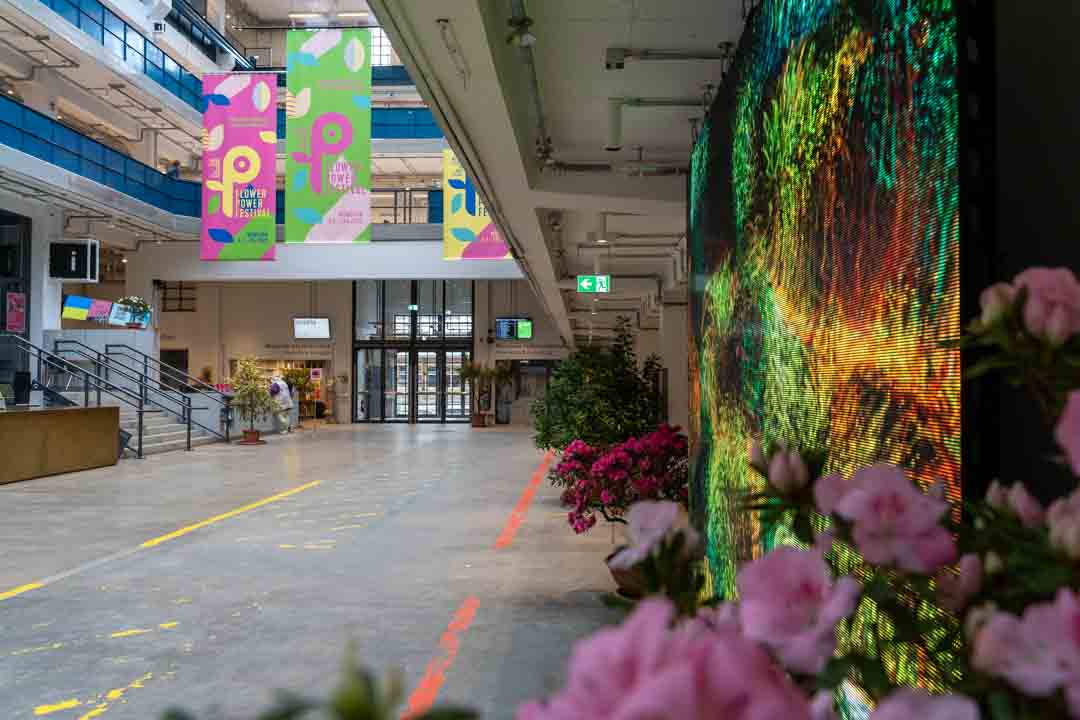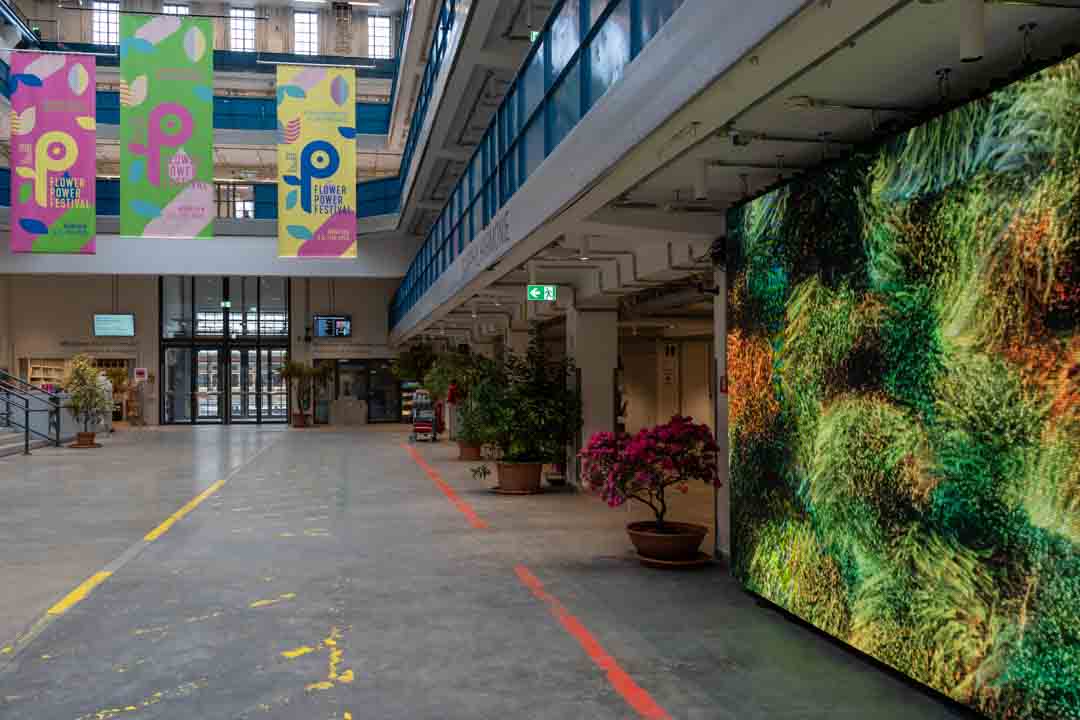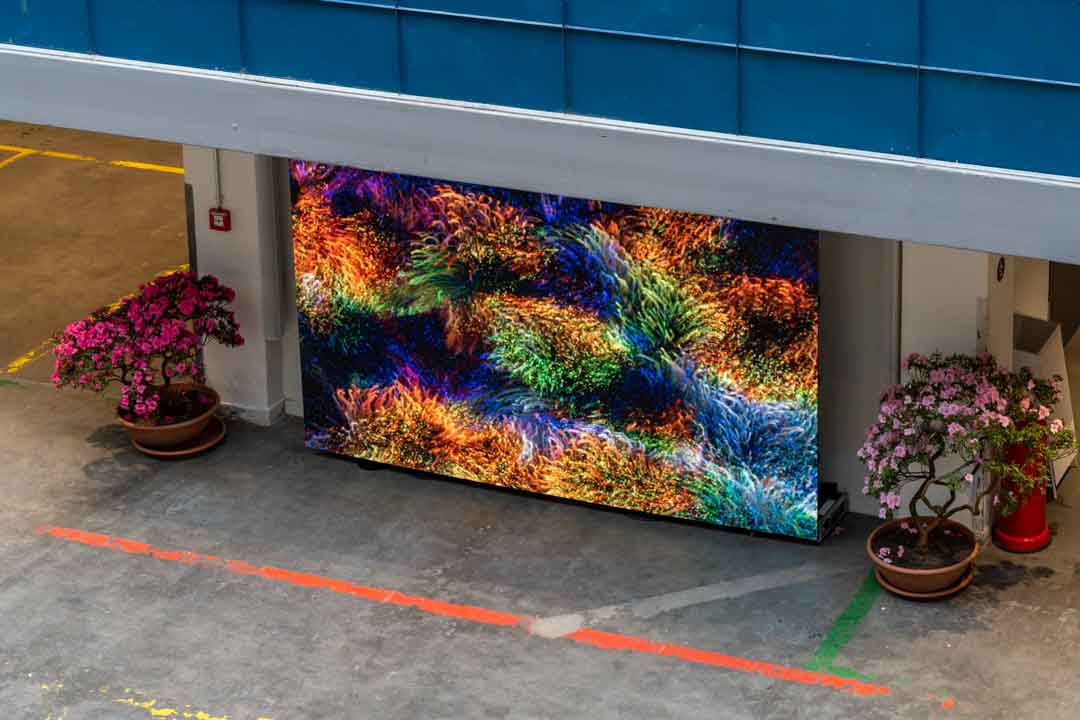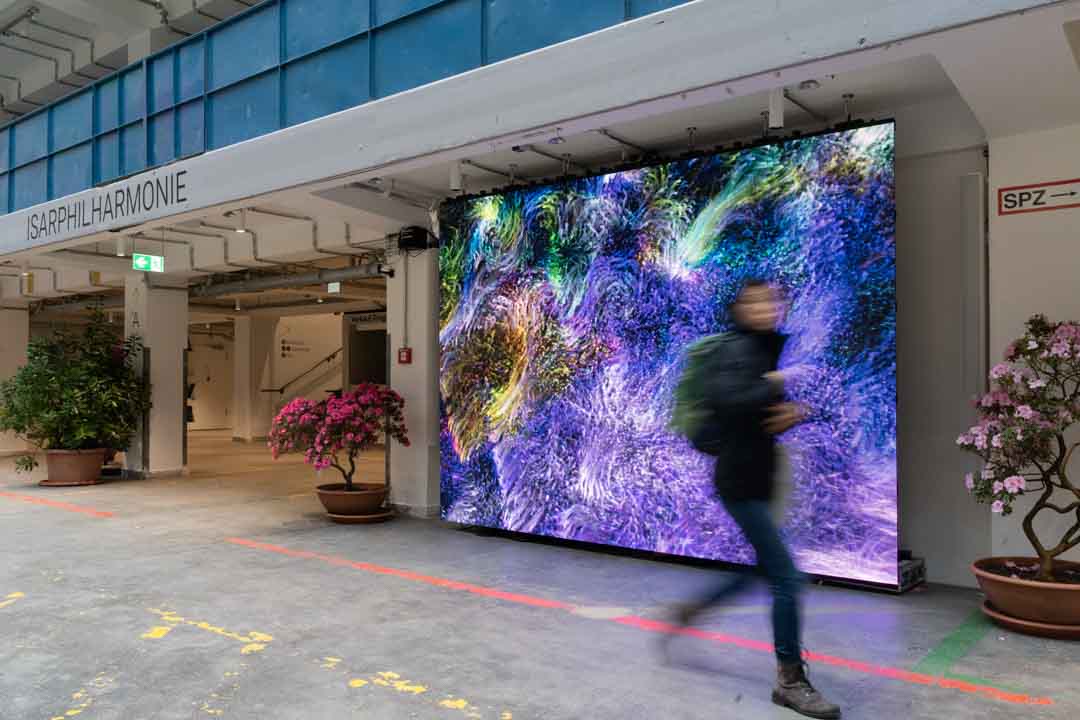 FLORESCENT
GASTEIG HP8 / MÜNCHEN
"Florescent" is a generative and interactive video art installation based on the beauty and complexity of flowers. The art installation, designed especially for the Munich Flower Power Festival, will be shown at the Gasteig HP8 in Munich.
With the help of the latest technologies, we created and developed a digital habitat that links to organic movement patterns and can be influenced by the visitors. A modern AI (artificial intelligence) receives paintings, colors, shapes and structures of flowers with which it has been trained and thus illuminates the particle world above, which then fluoresces.
The result is a meditative spectacle – the ever-changing elements of the installation captivate the viewer. By means of movement, however, the visitors can also influence the events of the colorful lines and particles – similar to a breeze through grasses, the individual particles vibrate in their direction of movement.
"Florescent" is also a reflection on the natural world and our relationship to it. The installation encourages visitors to think about the beauty of nature in all its facets and how everything influences each other.
After the nationwide sensational Faust Festival 2018, this is the second major event in the Bavarian capital where everyone can participate.
The Flower Power Festival will take place from 03.02.2023 – 07.10.2023 at many different locations in and around Munich.
For this occasion, the Gasteig HP8 shines as a festival center under the sign of the flower. The art installation "Florescent" in Hall E, designed especially for this festival, invites all visitors to join in and linger.