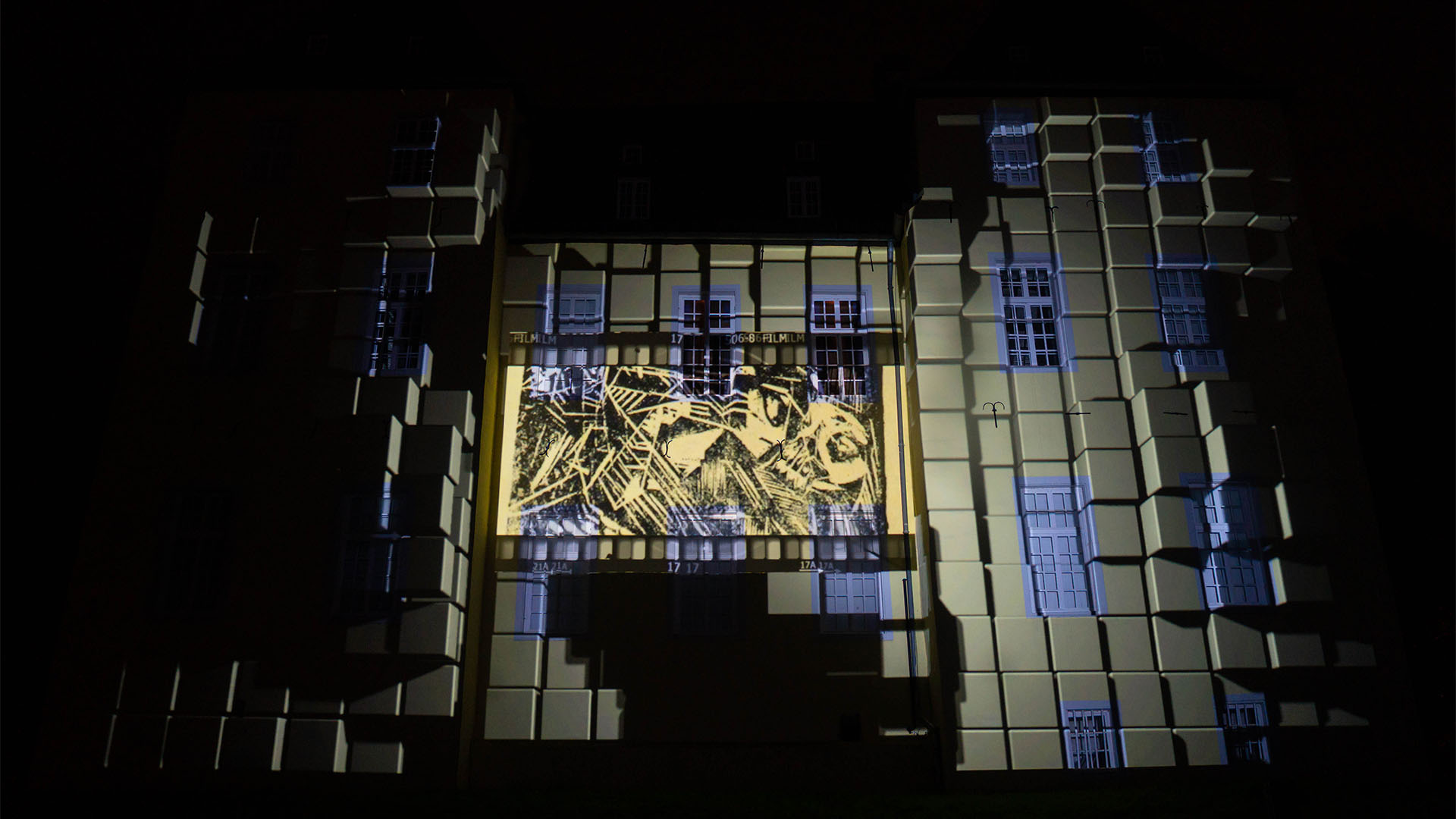 IN PULSE
Castle Alfter / Bonn
For the festival "Schlosszauber 2022" in the Schlosspark Alfter we created in cooperation with TH-Media as well as Oliver Lampe, the light-video-sound-installation "IM PULS".
The 2D animations were created by our partner Micropol Design, while we generated mapping animations for which a 3d model of the castle was specially made. Together these elements recreate the history of the Alfter castle. We were also responsible for the projection technology and were excited to illuminate the 378 square meter facade with a 4k laser projector with 33k ANSIlumen.
The installation took place over a total of three weekends and brings the history of the castle to all spectators of the "Schlosszaubers 2022".
Client: TH Media